Take your time to read this guide to trademarks. It will answer most of your questions about trademarks.
It's always cool to own a property. But if the property is a trademark, it is even more exciting, isn't it?
But do you really know what your trademark is? What you can trademark and what you can't? What rights and power you get after registering your trademark?
If your answers are negative or you are bewildered when it comes to trademarks, keep reading. This guide will help you clear up the confusions and get the answers in really plain English.
Do I have a trademark? What is my trademark?
In general sense, a brand name, a company name, products' name, a logo or a slogan are considered as trademarks. These are obviously trademarks, but there's a dealbreaker. In the absence of the dealbreaker, none of these are trademarks.
The dealbreaker is to put the trademark on actual goods and services.
In other words, a trademark is what you put on your products to identify them as yours and to make it easy for your customers to find them later. You may put your trademark on tags, labels, instruction manuals, containers, or on the packaging.  A trademark is like a key word or a light-house, it eliminates the necessity of having to remember the company name that makes those products.
In case of a service, a trademark is what you put on your marketing materials, invoices, business card, brochures, photographs of business signage and billboards, and webpages (usually in the header).
So, your company name may or may not be your trademark. Your company name can be a trademark ONLY if it is used in the trading of your goods and services to identify them.
For example, your company name is Elite Apparatus Inc. and you think that your brand name is "ELITE APPARATUS" but you put this logo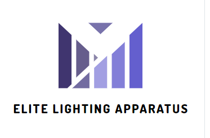 on your products instead of "Elite Apparatus Inc." or "ELITE APPARATUS".
So, your trademark is actually the logo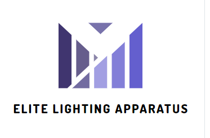 not "Elite Apparatus Inc." or "ELITE APPARATUS".
You can find more information here:
What should I trademark?
You spent countless times and lots of money to develop a brand name. You designed a unique and meaningful logo by trial and error. No doubt you want to protect it.
In order to protect the brand name and the logo, the first step is to make sure that you put (or plan to put) the exact brand name and the exact logo on your products & services.
In case you don't want to put both the brand name and logo on your products, maybe because it becomes crowded or aesthetically unpleasant, your trademark will be the one you put on your products.
Let's take an example: you sell different kitchen utensils including cold drinks, tea and coffee beans.  Your brand name is "THE ABSOLUTE". You use "THE ABSOLUTE COCOA" for your tea and coffee beans and "THE ABSOLUTE UTENSILS" for your kitchen utensils.
So, which one you should trademark?
You actually have two trademarks here –
"THE ABSOLUTE COCOA" for your tea and coffee beans, and
"THE ABSOLUTE UTENSILS" for your kitchen utensils.
Although "THE ABSOLUTE" is your brand name, since you don't put it on your products, it's not your trademark. An easy fix would be to put descriptive words, like "cocoa" and "utensils" in slightly smaller font and below the words "THE ABSOLUTE". In this case, your trademark will remain "THE ABSOLUTE" since it is shown prominently and stands out. However, if both "THE ABSOLUTE" and "COCOA" or "UTENSILS" are the same size, then your trademarks will be "THE ABSOLUTE COCOA" and "THE ABSOLUTE UTENSILS" respectively.
---
Is it possible to file a "generic" trademark?
You have a trademark that you want to protect but you don't know yet what you will sell under this trademark. Being in the product research stage, you are worried because the products you have chosen now may be replaced with others within a couple of months.
So, your desire is to simply register the trademark without defining any product to keep the brand name open so that you could use it for all products that you may theoretically produce.
But unfortunately, it is NOT possible.
A trademark is always filed for specific products and/or services. You can't file a "generic" or "umbrella" trademark without identifying certain products and/or services in the application.
So, what should you do since you are unsure about your products?
Well, the general practice is to file the trademark for the most obvious products. Once you come up with different products, you can file for a new application for the same trademark for additional products. But every time, you have to make sure your trademark is registrable for the products you chose to file the trademark for.
For example, you came up with a coined name, DEMA, from the initials of your sons' names, Dean and Mark. Although you don't have any idea as to what you will be selling under this trademark, you want to protect the name so nobody else can use it in any way.
But unfortunately, you are not allowed to protect DEMA without identifying at least one product or service.
After researching an array of products, you are now inclined to sell shampoo, conditioner and other hair care products. At the same time, you are hoping to add kitchen utensils to your product line but that's only a possibility.
Now, what will be your best course of action?
In your case, the best course of action will be to file a trademark application for DEMA for hair care products. Once you decide to add another category to your product line, such as kitchen utensils or supplements, file for another application for DEMA for the additional goods.
For a more in depth reading,
Exclusive power over the trademark
A common misconception regarding the trademark registration is that it gives the owner an absolute power over the trademark. Unfortunately, this is not correct. Registration of a trademark does NOT give you exclusive power or monopoly over the trademark.
It may sound absurd but that's the truth!
It obviously gives you the legal right and protection but legal rights are only limited to products and services that were included in your trademark application. Other people are allowed to use and register the exact trademark for completely different and unrelated goods and services.
Let's say, my trademark CELULAP is registered in the US for clothing and footwear. You may also be able to register CELULAP for a completely different line of goods and services, such as, cosmetics, or consultancy services in the field of advertising as these are not related to clothing.
However, you cannot register a trademark for CELULAP for socks or hats as these are similar to clothing. Check:
Importance of selecting specific products and services
By this time, you already know why we have to choose specific goods and services while filing a trademark application.
Now, the question is whether you should select all the products that you are planning to sell because you don't know which specific product(s) you will be selling in the future.
The answer is "yes" you can but it's not advisable to include all products you are planning to sell.
It may sound tempting to include plenty of products in the trademark application to get maximum coverage. But in reality, it brings some long-run problems, such as –
a) It will lead to a longer registration process. This is the case especially with the US where using the trademark with the products and services is mandatory for registration. If you include goods which you are not going to sell in the near future you may delay the registration process. Your trademark will not register until you sell ALL the products listed in the application with the trademark on them (or until you delete those products that you decided not to sell).
For example, you sell WEEPAL branded cellphones in the US and you have the plan to sell watches sometimes in the future. In this case, while you can file your trademark application for both the cellphones and watches, your trademark will not register until you actively start selling your WEEPAL branded watches in the US.
So, the decision how many products to include is yours.
b) Adding too many products may lead to more objections. Your trademark may have good chances of achieving registration for certain goods and services, but it could be problematic for others. Your desire to add a range of products may trigger objections, even oppositions from 3rd parties.
Take a hypothetical example of one of our clients who filed an application for this logo