Register a Trademark in Australia
If you are thinking of registering a trademark in Australia, you are in the right place. Trademark Angel offers very competitive prices and is capable of doing all types of trademark work in Australia. Trademark registration process is quite similar to the Canadian process with some notable differences.
Important highlights about the Australian registration process:
There are two types of applications available: Standard and Headstart

With a Standard application, your application is assigned a serial number and examined after filing.

With a Headstart application, your trademark does not appear in the system until it's reviewed by an examiner

and you've decided to proceed with publication and advertisment of your trademark.

With a Headstart application, your trademark will be examined within 5 working days of request and you can talk to the examiner to address any problems. It means your trademark is assessed prior to filing.

Your trademark is reviewed on absolute and relative grounds and it can be refused if there is a similar mark or if the mark is merely descriptive

No specimens of use or dates of use are required

For a straightforward trademark application, you are looking at 8 months before your trademark registers.
Daniel Finn is a Legal Practitioner with over a decade of experience in trademark, intellectual property, and general commercial law. He has started practicing law after graduating from the University of Melbourne law school. In addition to Trademark and IP matters, he assists domestic and foreign businesses in international dealings, incorporation, tax advice, franchise and licensing.
The prices are in USD$ for Australia

SAIL THROUGH
Covers filing your application and reporting the progress all the way to registration. 2 classes included. This is our entry-level package.
ALL IN
Covers full trademark registration, including reporting and responding to non-substantive examiner's objections and free re-filing.
BELLS AND WHISTLES
Covers all aspects of trademark registration, including responding to all examiner's objections and free re-filing. More free extras.
Details about pricing packages
Government fees are not included in our packages and are extra
Upgrade 1
Upgrade "SAIL THROUGH" package to "ALL IN" package
Upgrade 2
Upgrade "SAIL THROUGH" package to "BELLS AND WHISTLES" package
Upgrade 3
Upgrade "ALL IN" package to "BELLS AND WHISTLES" package
Which trademark should I File? Word Mark or Logo?
Anita Mar
2018-12-27T18:40:08+00:00
When deciding whether to file for either a word mark or a logo, it is important to keep in mind that a logo must always be used as it is depicted in your application. In addition, if you file your logo in a particular color in the US, you must always use your logo in that particular color.
On the other hand, word marks are somewhat more flexible. When filed in all capital letters, word marks allow the trademark owner to display it in any combination of lower case and upper case letters. For example, if you filed for the word mark TRADEMARK ANGEL ROCKS, you can use it on your goods and/or services as: trademark angel rocks, Trademark Angel Rocks, or TraDeMaRk AnGeL RoCkS.
The flexibility of a word mark ultimately makes it quite appealing as it is not limited to a particular font or color and can be displayed in a combination of upper and lower-case letters. However, filing for a logo can be more advantageous in some situations.
For example, if your mark is found to be descriptive of your goods/services or uses generic words, your mark will generally be limited to the Supplemental Register. A distinct logo, however, can "carry" the mark to the Principal Register despite the descriptive nature of your mark.
Let's say you want to file for TRADEMARK REGISTRATION CO. for a company that offers trademark registration services. That's a mark that is descriptive of the services offered, and will therefore would be limited to registration to the Supplemental Register. If this same mark was filed with a distinctive logo, for example: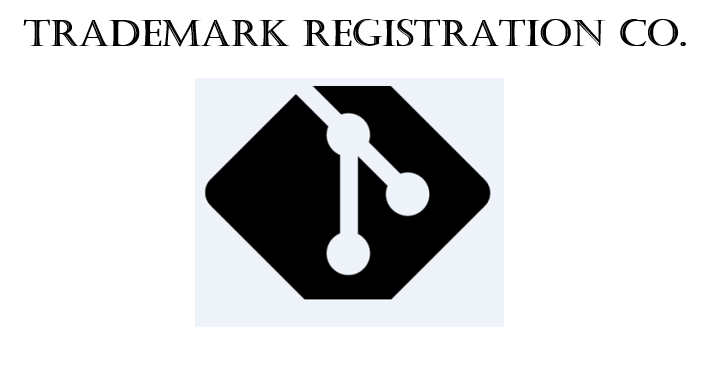 Then, the logo could provide sufficient distinctiveness to allow registration of TRADEMARK REGISTRATION CO. onto the Principal Register (with a disclaimer for "TRADEMARK REGISTRATION CO.").
Another situation when filing for a logo is advantageous is when there are similar marks. For example, a client wanted to register the mark HAWQUE with a design element of a flying hawk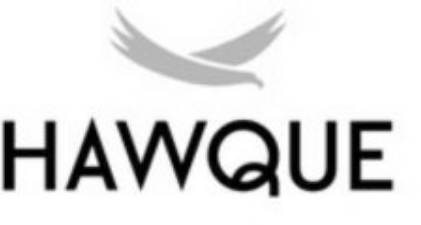 –  for computer software connecting customers to security contractors, in Class 9. We advised that the logo will most likely be registrable but the wordmark alone would be too similar to marks containing the word HAWK providing similar products in the same class. Although we received an office action alleging that the HAWQUE logo mark was confusingly similar to a registered wordmark, HAWQ, that also covered Class 9 computer software, we were ultimately able to overcome the objection. Our client's logo, HAWQUE, was successfully registered soon after.
In another case, a client wanted to register the mark ESTEEM APPAREL, either the wordmark or the logo. However, in our initial search, we found a very similar, registered mark, ESTEEM CLOTHING. In this case, we advised that the logo would have a greater chance of registration. The client chose to file for the logo  

instead of the word mark and, although we received a confusion objection based on similarity with ESTEAM and ESTEEM CLOTHING marks, we were able to successfully able to overcome the objection and the mark was successfully registered.
Thus, as can be seen from the above examples, it is important to first determine if your mark is too descriptive to achieve registration in the Principal Register, and whether you intend to consistently display your logo on all of your products, prior to making a decision regarding whether to file for a word mark or a logo. Also, in case there are similar marks, filing for the logo may help to differentiate and ultimately achieve registration of your mark.
To open in a new tab, click: Which trademark should I File? Word Mark or Logo?